Discover our professions through our collaborators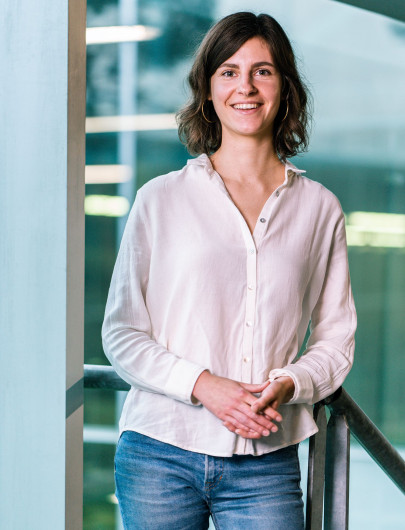 Nandi
Product designer
Tell us about yourself
I' ve been working at APLIX France since 2019. I work as Product designer within the Upstream Research department.
What's your background?
I studied textile product design and sensory design. I then embarked on entrepreneurship to develop my end-of-study project on care. I eventually decided to concentrate on my craft as a designer and joined APLIX.
What does your job at APLIX involve?
My role is to understand the user experience in order to identify users' needs and to design products that provide them with the best possible experience. I use eco-design to create products with the lowest possible environmental impact. And I always keep an eye out for emerging trends and usages, to identify new applications for the hook and loop fastener systems produced by APLIX.
What do you like about your job?
Helping to reduce APLIX's environmental impact is something that gives meaning to my work. I like being in direct contact with users, immersing myself in their daily lives to understand their needs. More broadly, I like to create and imagine desirable futures. Having a long-term vision opens up the field of possibilities!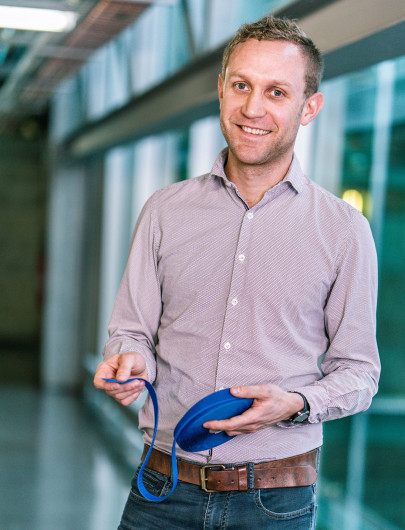 Nicolas
Innovative Process Development Manager
Tell us about yourself
I am the Innovative Process Development Manager and I have been working within the Innovation department since 2011. I have always worked at head office in Cellier, liaising with all departments, from finance to purchasing, maintenance, and of course the production department, which makes our products.
What's your background?
I am an Automation Mechatronics Engineer and I hold a degree from the ENSEIRB engineering school in Bordeaux. Before joining APLIX in 2011, I began my career in the cosmetics & nautism industries. When I joined APLIX, I worked as an R&D Process Engineer for 7 years, before taking on the role of Innovative Process Development Manager.
What does your job at APLIX involve?
The Innovation or Research and Development department exists to create new products and/or develop technological breakthroughs in existing products. Our goal is to stand out from the competition with the key objective of designing high-performance products in line with market prices.
As such, I have responsibility for Processes across all new developments, for devising and creating the processes of the future and fulfilling product development needs (in collaboration with my colleagues, the product engineers).
What do you like about your job?
I like the technical side of my job – finding new solutions, making a process more reliable, discovering new sensors, discovering more efficient engines, using a new technology. All of this has the aim of improving, monitoring and accelerating our processes and devising better processes for creating tomorrow's products.
I like the management a lot too; creating team cohesion, making people want to do even better and listening to my colleagues is very rewarding.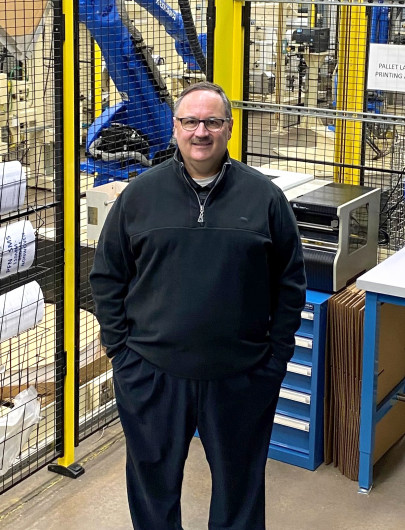 Paul
Director of Manufacturing
Who are you?
I am the Director of Manufacturing for our Steele Creek facility in Charlotte, NC. I have been with Aplix since 1997.
What is your background?
I received my Bachelor of Science degree in Textile Science from North Carolina State University in Raleigh, NC. Prior to my employment at Aplix, I worked for a textile manufacturing company, Burlington Industries, for 10 years in their Menswear division. I started out as a summer intern and later returned as a manufacturing trainee. During my time at Burlington, I worked in three different facilities and held several department manager positions, mostly in the Dyeing / Finishing operations.
What are you responsible for at APLIX?
As Director of Manufacturing, I am responsible for the Manufacturing, Planning, Warehousing, Shipping and Receiving operations at the Steele Creek facility.
What do you like the most about your job?
The biggest difference for me with my job at Aplix, as compared to my previous jobs, is that I feel we have a chance to make a direct impact on the future of our business. For instance, I was part of the "manufacturing" team that had the opportunity to develop the 840 aircraft hook and loop product many years ago. That product has been crucial to the success of our core business. I also enjoy the fact that we are so customer focused. This certainly presents many challenges, but is also very rewarding when we are able to meet our customers' ever-changing needs.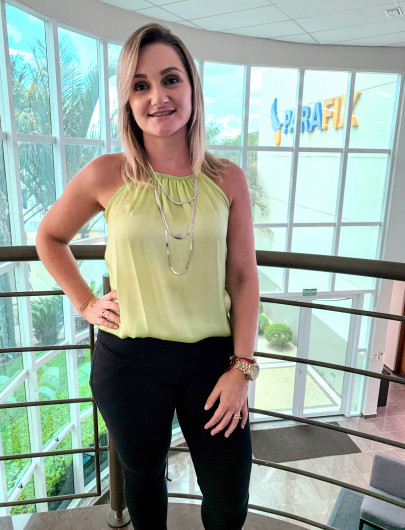 Juliana
Human Resources Coordinator
Who are you?
I am responsible for the Human Resources and Occupational Safety department of Parafix, (the Aplix plant in Brasil). I have worked at Parafix since 2011.
What is your background?
My background is built and focused on People Management and Human Development. Before Parafix, I worked in a large Brazilian company that supports electric power generation. There was a great technical school in my career where I developed my background in labour relations and other skills in HR.
What are you responsible for at APLIX?
My job and goal at Parafix is to be the guardian of our company's culture; to always follow it naturally and to make all employees happy to be part of our team. I also have the role of ensuring the health and safety of our employees, not only while they are doing their activities at Parafix, but also in their family environment.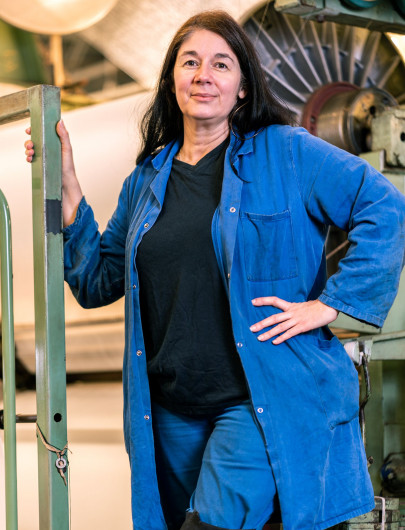 Celine
Weaving looms machine setter
Tell us about yourself
My name is Celine and I work at the Cellier site in France. I joined APLIX in 1999 as a weaver and now work as a machine setter within the weaving workshop.
What's your background?
Before joining APLIX, I held various positions in different fields.
What does your job at APLIX involve?
My job as a machine setter is to detect technical and mechanical problems on the looms. I am responsible for ensuring the looms are working properly, through preventive maintenance, adjustments and repair.
What do you like about your job?
I like my job because it is interesting, and above all very varied: I am weaver, knotter and setter all at once. I like working with the threads. No two days are the same, because the looms are complex and require precision, analysis and dexterity.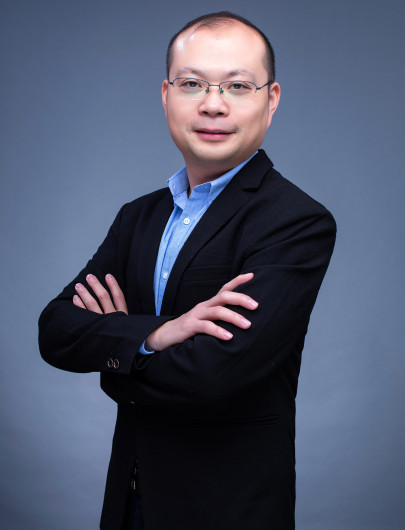 John
Quality Manager
Who are you?
I am the Quality Manager for Aplix Shanghai. I have worked in the Shanghai plant since 2018.
What is your background?
I received my bachelor's degree from university. In my previous job, I worked for a Germany company in Shanghai where I was responsible for production quality management and continuous improvement in the automotive arena.
What are you responsible for at APLIX?
I am responsible for quality management at Aplix Shanghai including quality performance and system management, production quality, customer quality & audits, supplier quality & performance improvement. I manage too the laboratory team.
What do you like the most about your job?
Quality is the life of the enterprise in the Shanghai plant; everyone is pro-active to have a culture of quality. To enhance the quality management system and quality ownership of the employee is necessary.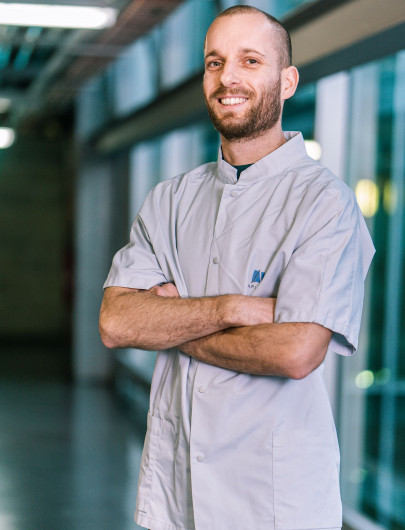 Baptiste
Mechanical draughtsman
Tell us about yourself
My name is Baptiste. I have been working at the Cellier site in France since 2016, as a mechanical draughtsman.
What's your background?
I have a higher vocational qualification (BTS) and a bachelor's degree in mechanics. After my studies, I spent 2 years travelling in Australia and Asia. I then worked as a mechanical draughtsman at companies such as Airbus and Toyota, before joining APLIX's engineering department in 2016.
What does your job at APLIX involve?
My job at APLIX involves improving and modernising the existing fleet of machines. I use the Solid Works software to design the new APLIX production machines.
My job also includes adding the products' quality control components, upgrading the machines (to meet safety and environmental standards), and working on workstation ergonomics.
What do you like about your job?
I like my job because it demands reflection and curiosity, as my work covers such a wide variety of things. Perpetual technological development means that our work is constantly evolving.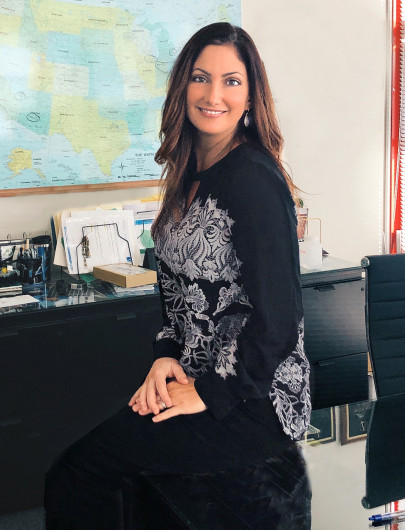 Jenny
Product manager for Cleaning & Packaging markets
Who are you?
I am the Strategic Market Specialist for our Industry Division in Charlotte NC. I've been with the company since 2012 and primarily focus on our cleaning and packaging markets.
What is your background?
I received my B.A. in Business Management and Associates in Graphic Design. Prior to joining APLIX, I was a Marketing Coordinator at Creech & Associates, an architecture firm. There, I assisted with design work and managed marketing initiatives for commercial and civic projects. When I'm not working, I enjoy reading, traveling, art, being outdoors and spending time with my family.
What are you responsible for at APLIX?
My job role includes the best of both worlds- marketing communications and product management for our Industry division. With marketing, I get to focus on building and leveraging our brand by incorporating strategic marketing initiatives that keeps us current within our industry.
On the other hand, product management engages me in a completely different direction. In this capacity, I work closely with cross-functional teams and manage a product through each phase until completion, very rewarding!
What do you like the most about your job?
There are so many reasons why I enjoy my job. I get to work with a dynamic group of creative people every day and see a project through from start to finish; there is something elating about that.
Join us !
At APLIX we aim for excellence! Joining APLIX means joining a company that focuses on excellence, innovation, commitment and respect. It's in our DNA!
Our goal is to become the key partner in the fastener market while doing business in a manner that respects our employees, our customers, our partners and also our planet. As such, we are firmly committed to social responsibility.
So if you enjoy taking on ambitious challenges in a welcoming and respectful work environment, your future may be right here with us!