DecoGrip by Aplix®
Decogrip by Aplix® is an ultra thin hook and loop fastening solution, almost invisible, with surprising strong performances to install flooring and wall coverings.
The miniaturized plastic hook tape is applied on wall or floor surfaces. The loop part is directly integrated on the back of the decorative covering thanks to the unique customization possibilities APLIX offers.
This new solution makes the first installation easy, offering clean working conditions without glue and allowing repositioning.
In addition, it offers an interchangeable concept as it enables removal and replacement of a decorative covering for a new design.

Key benefits
Easy and Clean solution
Removable fixing system
Invisible fastening
No glue (no VOCs' emissions)
Strong mechanical performances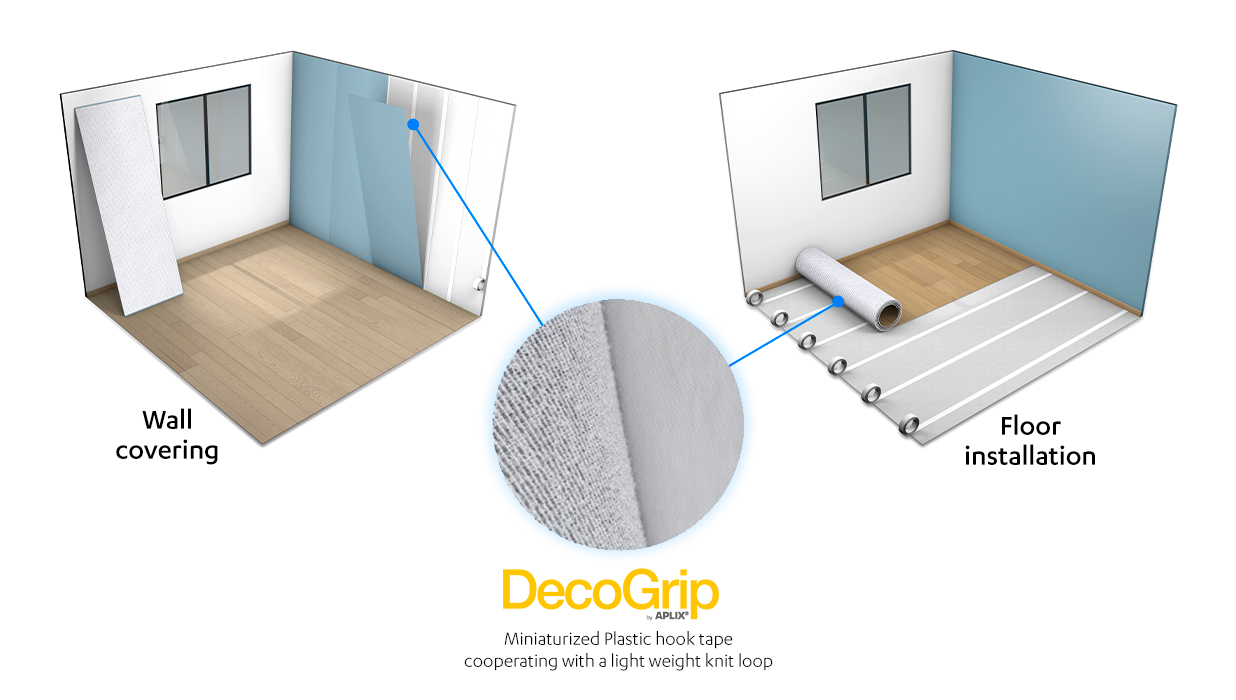 Product range
Light weight knit loop
Laminated on the back of the flooring or wall covering board
A range of loops with various gripping properties and various grammages.
Customization of the carrier (film, nonwoven, paper, foam and others)
Possible integration in panel production process, by glueing or welding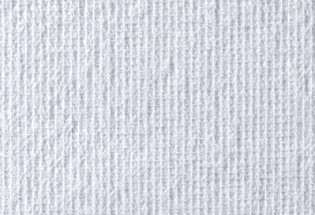 Miniaturized plastic hook tape
Miniaturized gripping elements
Applied like a wall paper on the substrates
Self-adhesive backing
Possibility to compensate uneven substrate
Widths: from 13 to 500 mm