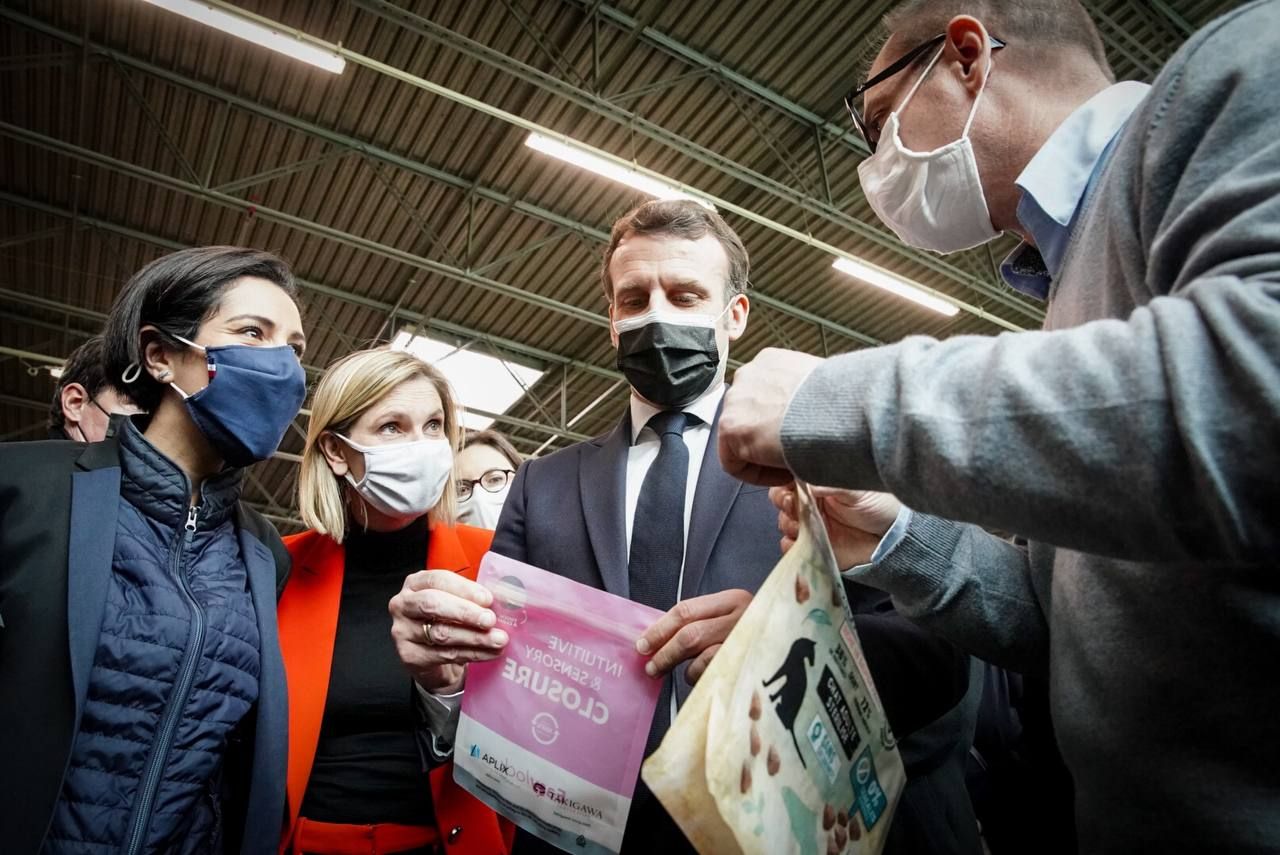 Easylock by Aplix® opened and closed by French President !
Article published on 12/02/2021
- Tags :
Aplix is proud to announce that French President, Mr Emmanuel Macron, visited our Aplix production facility in Le Cellier, France on February 11, 2021. The President discovered a company that impressed him in terms of innovation. The tour brought Mr. Emmanuel Macron to the manufacturing workshop producing Easylock by Aplix®. There, he met with the team working on the hook-to-hook closure. 
Mr. Cédric Boisteau, Production Manager, presented the innovative hook-to-hook closure Easylock by Aplix® to the President. Mr. Emmanuel Macron opened and closed the pouch with Easylock: he was surprised by the sensory effect of this innovative reclose solution, and even left with his sample!
Be like French President, ask for your own Easylock sample pouch!