Hook and loop fastening solutions for the Construction market
DecoGrip by Aplix® offers a quick and easy solution to affix various types of coverings for walls, floors or even ceilings.
This ultra thin hook & loop solution which eliminates the use of adhesive, screws or staples exhibits astonishing performances.
Unlike other traditional fastening systems, DecoGrip by Aplix® offers a unique modular concept allowing users to easily renew their interior design.
Through our partnership with key players of the building market, we have designed a solution that meets the market's technical specifications and that can be tailored to fit your specific requirements.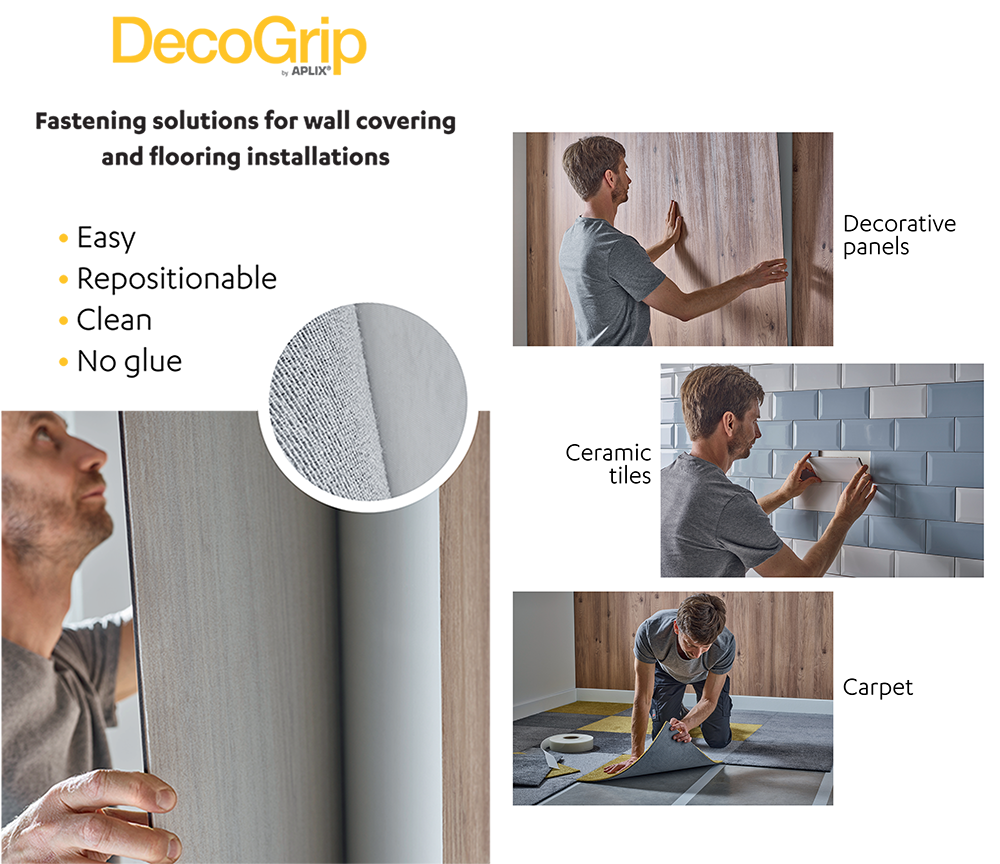 Key benefits
Invisible closure
Quick and easy
Clean solution
No extra preparation needed
Secure and strong fastening
Interchangeable design
Discover our solutions
Flooring installation
DecoGrip by Aplix® is the smart fastening system to install flooring such as luxury vinyl tiles and carpets without glue.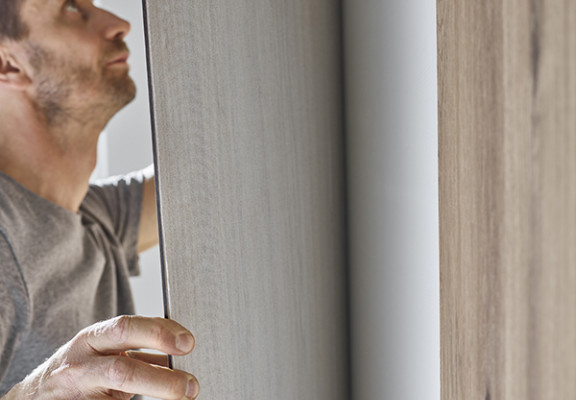 Wall coverings
DecoGrip by Aplix® offers an ideal solution to affix decorative wall coverings without glue.
Discover our hook and loop solutions for PVC panels, ceramic tiles, wooden panels, gypsum boards.