intermold® technology : injected plastic hooks
intermold® technology is a breakthrough patented one-step injection molding solution which allows the creation of hooks directly into plastic parts. This innovative technology eliminates the need for adhesives, therefore creates a seamless and premium product.
Key benefits
Improved Quality
No adhesive delamination risk
Hook area is always in the correct location
High performance with maximum durability
Design Improvement
Hook fields can have virtually any shape
Improved aesthetics
Perfect color match of the hook area
Productivity
No additional processes or components
Easy to implement technology into design/part
Reduces labor costs
Same Properties as Finished Product
Resistance to humidity and high temperatures
Resistance to oil, detergents and others chemicals
Improved recyclability / Environmentally friendly solution
How to implement intermold® technology?
The patented intermold® technology can be implemented in one of these three ways:
1 - Custom Finished products molded by APLIX
APLIX can produce and deliver finished parts with intermold® hooks.
With more than 15 years of experience in injection molding, APLIX has developed and expanded their own production capabilities to offer a wide range of customized finished products. APLIX is able to manage your project from conceptual design to production including packaging.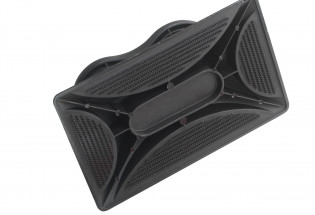 2 - With a license agreement (Plus tooling fee)
Under a license agreement, APLIX works closely with their customer to define the scope of the project and determine the ideal fastening solution for the product.
APLIX will provide hook inserts, make recommendations during mold design and provide any technical assistance if needed throughout the agreement duration.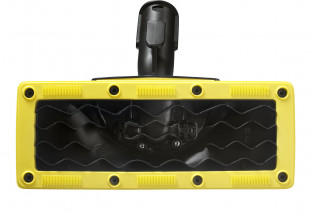 3 - Fasteners parts
APLIX offers a wide range of standard fasteners with intermold® technology, to meet the specifications of various applications: slide-in parts, arrowhead parts, christmas tree parts and EPP parts.
These fasteners also provide an alternative solution when the plastic resin used is not compatible with intermold® technology. Custom fasteners can be designed upon request.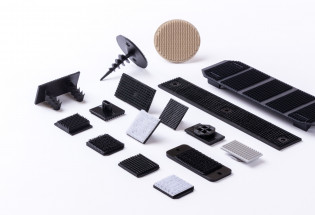 Hook Profiles and Product Range
APLIX has developed a variety of inter-mold® hook profiles for a wide range of applications. Hook profile selection is based on the application and nature of the woven, nonwoven or loop materials used for engagement.
intermold® technology is intended for injection molded parts and can be used with a wide range of plastic resins including but not limited to:
Polypropylene (PP)
Polyethylene (HDPE and LDPE)
Polyacetal (PDM)
Nylon (PA6 and PA6.6)
Thermoplastic elastomers