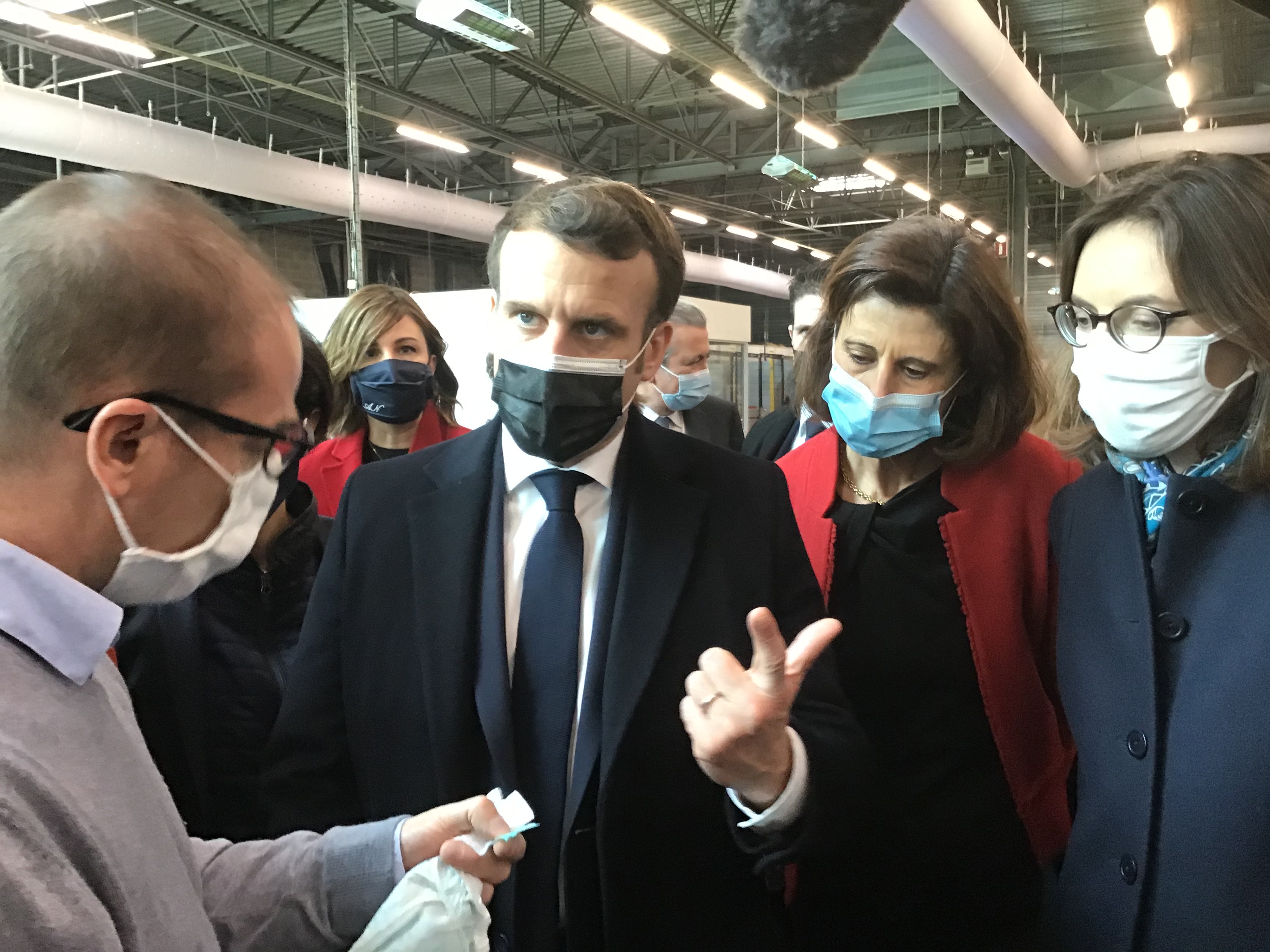 Visit of the French President
Article published on 12/02/2021
- Tags :
February 11, 2021 - During his trip to Nantes, French President, Mr Emmanuel Macron, honored us with a visit of our APLIX site in Le Cellier.
Alongside Sandrine Pelletier, CEO of the APLIX group, Mr. Emmanuel Macron visited several workshops, including those where products are manufactured for closing diapers (SoftGrip by Aplix®) or specially designed for closing plastic pouches (Easylock by Aplix®). The President said he was impressed by these innovations and by our production capacities.
During the plant tour, Mr. Emmanuel Macron took the time to exchange with a large number of associates who greatly appreciated his openness. The President discovered a company that impressed him both in terms of innovation and engagement in its local community.