Hook and loop solutions for automotive interiors
APLIX develops hook and loop fastening systems to affix various components or accessories inside the vehicle.
​Loop patches applied on the safety belt buckles or safety net rollers improve acoustics.
Gripping elements integrated in the back of floor mats provide an anti-slid function.
​Loop wrapped around the cable engages into the gripping elements positioned on the vehicle structure (door panel, dashboard, etc).
Various application with EPP foam (ex: trunk area)
Intermold® fastening pushpins anchored into EPP foam blocks replace adhesives and mechanical devices.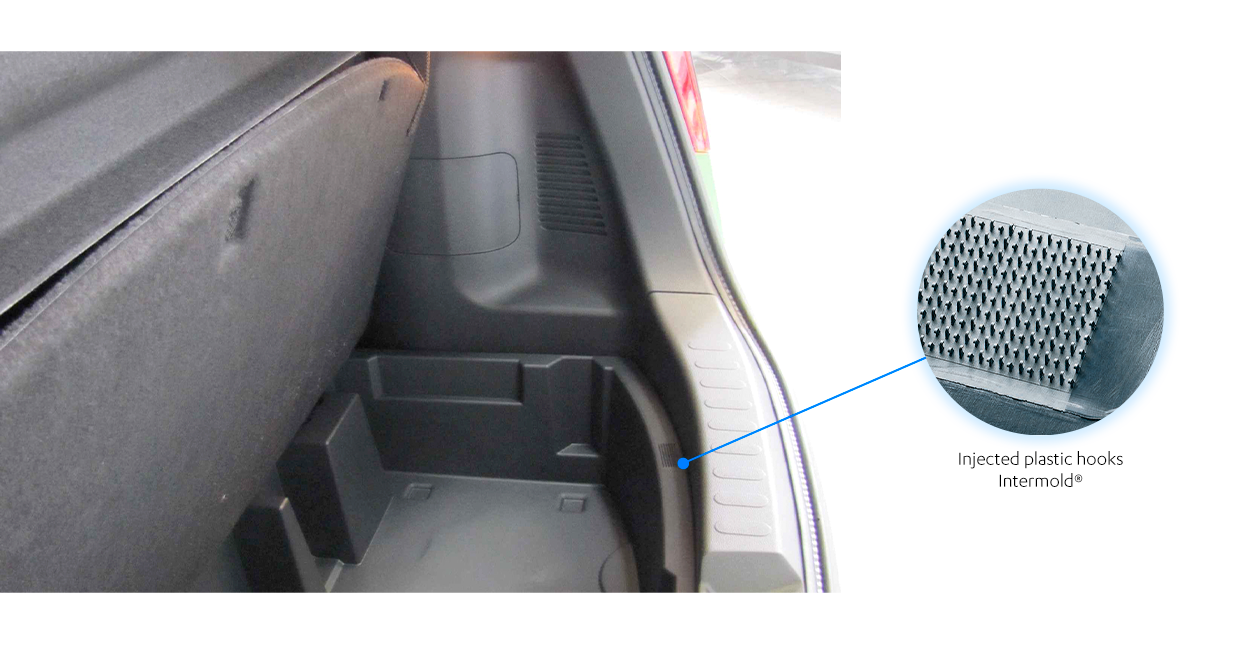 Key benefits
Repositioning solutions
Improved Quality (alternative solution/replacement of adhesive)
Productivity
Discover our solutions
for seat assembly
APLIX has developed a complete range of mold-in products for seat assembly to meet the performance requirements of automotive interiors in terms of design, comfort and ergonomics.